TIPS TO SELL YOUR HOME
---

It's not too early to sell your home. Get started with these TOP 10 TIPS!
GET PRE-APPROVED IF YOU ARE BUYING


If you are planning to buy after the sale of your home, visit with a lender to see how you can qualify and be comfortable with the payment.
SEE WHAT YOUR HOME IS WORTH
Your REALTOR

®

will research similar sales and competing homes in your neighborhood to determine where to position your home in the market.
PRICE, TERM, AND MARKETING
Ask your REALTOR

®

for a written marketing plan to sell your home. Your REALTOR

®

will keep you updated on current market trends.
UPDATE
A new faucet or light fixture can make your home appear updated and help you compete against newer, more modern homes.
CARPET AND PAINT
These are the best and least expensive ways to add value to your home. Remember to keep it warm, inviting, and neutral.
DE-CLUTTER
Pack up, sell, or give away unwanted items. A home looks and sells better when you can see it. Remember clutter eats equity.

WHEN THE SIGN GOES UP


Keep your home tidy, add a pleasant smell, and be away from the home for showings. Your REALTOR

®

will follow up and provide you with any feedback.
PURCHASE AGREEMENT
Your REALTOR

®

will help you negotiate an acceptable offer, work with your lender, title company, appraiser, closing company, and line up any inspections.
PACK
Again, discard, sell, or give away unwanted items or call in the professionals!
MOVE!
It's time to sign papers and close on your home! You will need to say goodbye to this house, but hopefully you are moving into an even better home!

---

Why Sell with PARK CO., REALTORS®?
For over 60 years, PARK CO., REALTORS® has made our clients, the top priority. Our goal is to take care of our clients, not only during the purchase of your home, but after the sale. We take great pride in the fact that over 80% of our business comes from previous clients, referrals from previous clients, and community activities. We assure you that your REALTOR® is a part of the best trained, knowledgeable, and trusted team in the Fargo-Moorhead area. Every decision we make focuses on your best interest and making your move a positive experience. Our goal is to make this transaction as smooth and happy as possible. Our entire team of professionals is dedicated to providing excellent service. Hear what our clients have to say.

TOUR Our REALTORS® meet weekly to tour new PARK CO., REALTORS® listings. As the first agents to see these homes, our REALTORS® are able to provide feedback and match potential buyers to your home.


APP & WEBSITE

When listing your home with PARK CO., REALTORS®, your home is placed on ParkCompany.com and the PARK CO., REALTORS® app. Our website provides the most accurate and up-to-date real estate information for buyers to find your home. Users can search by location, price, school district, MLS #, city, and more!

PROFESSIONAL PHOTOGRAPHY

At the center of our efforts to get your home sold is professional photography. Most people look at homes online and look through the photos before even looking at the details, price, or location of the home. Great photos capture a buyer's interest. We have professional in-house photographers that know and understand real estate photography.
---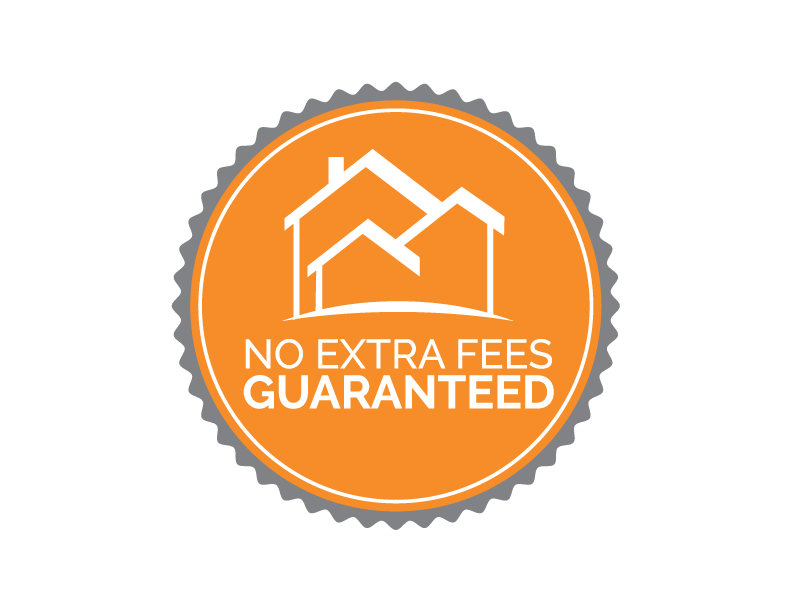 NO ADDITIONAL FEES
PARK CO., REALTORS® does not charge administration or transaction coordination fees to our sellers or buyers. All of our services for sellers are provided within our brokerage commission at no additional charge. For buyers, we do not charge any fees for signing up with us as a buyer and a buyer's agents commission in generally paid from the seller's proceeds.
---

Preparing Your Home to Sell
Kitchen (Most Important Room)

If the cabinets are worn, paint or refinish them

Clean the ventilating hood

Keep the counters clean and remove any appliances like the toaster, coffee maker, and can opener

Leave a nice smell in the kitchen (i.e. vanilla, cinnamon-apple, etc.)

Remove hand towels and dishcloths from sink or hanging on the stove
Bathrooms
Keep fresh towels in the bathroom

Remove stains from toilets, bathtubs, and sink

Keep sinks and mirrors shining

Repair dripping faucets

If sink and bathtub drain too slowly, unclog them

Replace old caulking around bathtubs if needed

Declutter countertops
Bedrooms
Put away personal items so that buyers can see themselves living in the home

Straighten and organize the closets

Store out-of-season clothes so that the closets look larger

Have beds made and pillows standing up instead of laying flat
Appearances are everything.
Wash windows and replace any broken glass

All windows must open and close

Make sure there is plenty of lighting, especially on the stairs

Remove heavy curtains that block windows

Replace burned-out light bulbs. Use brighter bulbs

Be sure every light switch works

If you have a fireplace, clean it out, and lay some logs in it to make it look inviting
Ceilings & Walls

Stick to neutral colors when painting and redecorating.

Have the walls in tip-top shape - fix any cracks, dents, or knicks

Check ceilings for leak stains. Fix the cause of the damage, repair, and repaint

If your basement is dark and gloomy, paint the ceilings and walls a light color.
Doors & Floors

For doors that stick slightly, rub paraffin against the surface showing signs of wear

For sliding doors that stick, rub the tracks with paraffin or candle wax

For squeaky doors, use a lubricant spray (WD-40) to eliminate the squeaks

Clean your carpets, especially if you have pets

If the tile or laminate floor is badly worn, put down new flooring. If a single tile is loose, apply heat to the tile with an iron covered with a soft cloth, to soften the adhesive – then replace the tile.

Make the floor shine. Clean any creaking boards or stair treads (drive two long finishing nails at opposing angles through the floor and sub-floor into the joist).

Vacuum or sweep the garage floor
Organize Storage

Clean out the attic, basement, and garage. Dispose of everything you aren't moving.

Package everything you won't need until you're settled in your new home.

Stack items neatly against walls to make the garage look large.
Exterior

Invest in landscaping where it can be seen at first sight. A well-manicured lawn, neatly clipped shrubbery, and cleanly swept walks create a good first impression.

Cut back over-grown shrubbery

Paint your house if necessary. This can do more for sales appeal than any other factor. If you decide against painting, at least consider painting front shutters and window frames.

Sidewalks should be free of snow and ice

Inspect the roof, gutters, and shingles

Consider putting flowers outside the front door

Repaint the front door

Repair broken outdoor steps

Keep lawn closely cut and edged

Make house numbers visable and place lighting on them in the winter
Inexpensive Tips From the Pros

Use Bar Keeper's Friend to remove water stains from stainless steel sinks and scratches in porcelain

Use a pumice stone to remove rust stains from toilet bowls, porcelain tubs, and sinks

Use baking soda and a wet cloth to remove stains from light countertops

Use white vinegar to remove carpet stains, and unclog shower heads, or clean kitchen sprayers



Download PDF Version of "Preparing Your Home To Sell"
---

Why Should I Offer a Home Warranty When I Sell My Home?
You receive FREE* coverage during your listing period.
A home warranty can protect you against the potential cost of repairs or replacements during your listing period. Look for a warranty that covers major mechanical systems such as furnaces, central air, and water heaters during the listing period. These are the items that could either make or break the on-time closing of your home.
A warranty can help your home sell quicker.
A warranty for your home will enhance its value to prospective buyers. This typically results in a 15% faster sale than similar homes without warranty coverage.
Homes that are marketed with a home warranty typically sell at a higher price.
The home warranty can be used as a contract-negotiating tool to receive the best possible price for your home. Homes with a warranty sell 3% closer to the asking price than homes without a warranty.
Homes that include warranties attract more buyers than similar homes without a warranty.
More than 80% of home buyers, nationally, say they prefer to purchase a house which includes a home warranty. Experience a greater chance of selling your home with a warranty.
Home warranties reduce your liability after the sale.
Protect yourself from the potential of post-sale property conditions that can lead to additional expenses after closing. For your protection, provide a comprehensive warranty that includes the major mechanical failures and structural coverage for the buyer.
PARK CO., REALTORS® partners with HSA Home Warranty. For more information, visit their website at www.onlinehsa.com.
*NOTE: Maximum free coverage is 12 months. Free coverage is not available in all states. The seller pays nothing if the home does not sell, even if service requests have been paid. Source: National Home Warranty Association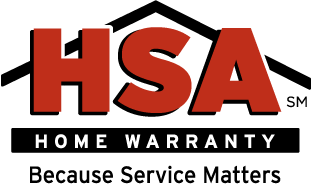 Testimonials
" Dan was very responsive and pleasant to work with. "
- David and Karen Lee
" Dan Hedrick is awesome! Highly recommend! "
- Meghan Raedel
" Dan is great to work with and goes out of his way to take care of any issues in a timely manner. He bring great depth and knowledge to the sales experience and I would highly recommend working with him. "
- John Bertel
" We have bought and sold with Park Co Realtors twice. Four experiences with excellent service and results beyond expectations. Thank you! "
- Nathaniel & Nikkelyn Willgohs
" I am very pleased and lucky to have had Dan Hedrick as my realtor. If there was any issues or setbacks, he was always there to address the situation as quickly as possible. I will recommend Dan to anyone I know that is looking for a house or property. "
- Wesley Heyen
" Dan does a great job. Very responsive and follows through. He was awesome at assisting with things that needed fixing. "
- Lisa Clower
" Dan took care of me.. start to finish. Accountable and informative every step of the way. Thanks Josh Herman "
- Josh Herman
" Dan Hedrick went above and beyond. An excellent realtor and all-around expert on FM area homes and real estate. He made himself available whenever I needed to ask a question or needed something explained. "
- Ryan Nitschke
" Our realtor Dan Hedrick was wonderful. He went way above our standards in selling our house. Would totally recommend him to anyone interested in selling their home. *****. Thanks Dan! "
- Fred and Karen Brower
" Dan Hedrick Was truly amazing to work with. He went above and beyond in every way possible. From helping me move things, finding me a plummer, fixing random things for the sell, and meeting with me when ever I called and asked him to meet. Dan gives his life to his clients and craft. "
- Chris Herman
" Dan is an incredible agent, He was a huge help for me as a first time home buyer. He was proactive and extremely responsive, when a house came up for sale that I was interested in he was there quickly and offered valuable insight into what to look for and avoid in my price range. I would recommend Dan to anyone looking for a real estate agent! "
- Josh Asher
" I was pleased with how attentive our realtor was. "
- Emily Mathew
" Will (and have) highly recommend Dan to literally ANYONE! Couldn't have asked for a better person to go on the (long) home search journey and he made selling our other house smoothly and willing to help get it ready any way he could! "
- Coltan and Kristine Johnson
" Very friendly and knowledgeable. Always quick to respond "
- Thomas Allison
" Dan was great to work with, both for buying our new home and selling our old home. Dan remianed postive and continued to work hard under some pretty tough circumstances.  "
- Jayme Joos
" Could not have had a better person working for us. Always had our best interests in mind and communicated in a timely fashion throughout the process. "
- Kelly and Julie Krabbenhoft
" Dan is an amazing, caring, honest realtor. I wouldn't go anywhere else!! "
- Stephanie Beling
" Dan was very thorough, professional and fun to work with. He helped us prepare the property by sharing his insight and experience. He communicated the information we needed to complete a successful sale quickly. I would recommend Dan to anyone I know looking to sell or purchase a home. "
- Jeffrey Bartholomay
" Dan is by far the best realtor I have ever dealt with. Dan has helped be purchase two homes and sell another. He does his homework and works very hard. Always took my calls and or returned calls very quickly. I would highly recommend Dan to anyone buying or selling a home. Thank you Dan!! "
- Layne McDaniel
" Dan Hedrick is the real deal! Honest, competent and straight forward. No BS. Thanks for your hard work. "
- Roger Hamalainen
" Dan was great to work with. He listened and heard us early on regarding what we were looking for and really helped narrow it down for us. Honest evaluations of the homes and very responsive and quick during each step of the process. "
- Dallas and Coleen Fossum
" Dan was fantastic and we'll be sure to Recommend him to anyone looking to buy or sell. He really went above and beyond to make it as smooth as possible. This was our third time buying a home (first with park co) and it was by far the easiest transition we have had. "
- Dawn Westrum
" Fantastic, Dan is great, totally goes the extra mile. "
- Todd Richardson
" Dan was great very helpful and continues to help even post sale. "
- William Hoehle
" Dan has represented me in the purchase and the sale of two homes. Dan consistently goes above and beyond his job duties. He is knowledgeable, friendly and very professional. I would highly recommend Dan to anyone that is purchasing or selling a home. Thank you Dan!! "
- Layne McDaniel
" Dan was a true professional who bent over backwards to find me the right property. We started looking in March and didn't close until December. He sent me listings I would like and was always willing to show me potential properties. He did not give up on me and the end result was finding an affordable property in a great location that I can call home! I would recommend Dan to anyone buying or selling a home. "
- Jeffrey Bartholomay
" I worked with Dan Hedrick and Kelly Mapes. Outstanding service! Every bump, glitch or issue was handled completely professionally and promptly. Will highly recommend them for future referrals. "
- Rena Bjerke
" Our experience with Park Co. Realtors was phenomenal. We had multiple offers on our house on the first day of online listing. Dan Hedrick was awesome to work with and was always quick to answer our questions and get us timely responses. The whole process of selling our house went much more smoothly than we could have ever imagined. We would gladly do business with Dan Hedrick and Park Co. Realtors again! "
- Jason Keating
" Dan was great to work with and exceeded all of our expectations; we will be recommending him to anyone we know buying or selling a home in the future! "
- Jayme Joos
" Dan has been incredible. We have been looking for something for almost 4 years and had some particular criteria we wanted met. He would only send us things that were close to that vision, and sent us some things that would maybe work for what he thought we would like. He listened to our thoughts and used that to help us keep moving forward and every time we went to look at something it was closer to what we wanted. When it came time to sell, his advice on pricing and the sale strategy were spot on to make our sale happen quickly and in a great situation for both parties. We cannot say enough great things about Dan. "
- Jared Medhus
" It was a fantastic experience! Dan Hedrick went above and beyond for us! Everything went so smoothly. "
- Amanda Keating
" My experience was extremely positive, this is the second time I've asked Dan Hedrick to help me sell my home and find a new one.He not only did that quickly he also went above and beyond on numerous occasions .Every time I texted him or called him he promptly responded. He helped coordinate closing dates on both homes so my move was easy and seamless , Thanks again Dan and thank you Park Co ! "
- Tim Engel
" I knew Dan Hedrick for a short time 40 years ago and had no idea what he did for a living, when I bought my first house in Harwood 6 or 7 years ago I picked Park Co out of a hat and this "Dan" met me at the house in Harwood.... thought hmmmm I should know him, got to talking and yes from 40 years ago he lived in my small ND home town for a short time.. knowing that I knew he would have the small town values that I do and would be a straight shooter! Mr. Hedrick sold me that house in Harwood and since then a great home in North Fargo and now this upgrade for us in Mapleton ND. for the last 5 months with all the homes he showed us within 30 miles of Fargo ( at least 20 different homes) not once did we feel like we were putting him out by chasing around the county with our busy lives!! some homes that he would show us that we kinda liked but wasn't sure on he could sense it and " I don't think this is the one" and tell us why and he was right! lots of knowledge of homes, where, when, who built them! things that a " rookie realtor" would not know. so in short Dan has become a friend and will be coming out for steaks just as quick as we get settled in.... P.S. I heard while back that 20% of all the realtors in FM sell most of the homes in the area ….. its my guess that Mr. Hedrick is way up in that 20%.!! Todd Paintner "
- Todd Paintner
" I would always recommend you guys but only go to Dan Hedrick because he is top notch and the best person for you. He will always do anything for you at any time. "
- Steven Kenitzer
" Dan was very professional in the services provided. "
- Curt Kemp
" Dan Hedrick is the best! He goes above and beyond. He is very knowledgeable and appreciate his opinion and guidance! "
- Lisa Clower
" From pricing, showing, keeping us informed, suggesting an estate sale, guiding us through the closing process, and, of course, lauging at my jokes, Dan has been our man! "
- Harold Kjelgaard
" We really enjoyed working with Dan. He knows a lot about houses and we trust his opinion. He is also very patient, and is willing to look at as many houses as it takes to find the right one. I would recommend him to anyone looking for a house. "
- Nicholas Dusek
" Dan never gave up on us during our housing search that took us over a year. He was always very patient and knowledgeable about the homes and different codes that would apply in the different areas. Dan is a great guy!  "
- Kristine Johnson
" Dan was amazing in helping us purchase our first home! Not only was he patient, he also showed us many houses and helped us see potential issues with houses we never would have looked for. We now own a home that had everything we were looking for and then some. Couldn't be happier with this home buying experience! "
- Shahin Kamranian
" Dan was great. "
- Shaun Himmerick
" Our realtor from Parks, Jen Tooley, was excellent in every way! We highly recommend her! "
- Jennifer Finley
" Dan was an incredible help for me as a first time home buyer, he answered all my questions and was extremely responsive and proactive when it came to looking at homes I was interested in all the way through closing. I would (and will!) recommend him to anyone I know who's looking to buy or sell a home. "
- Josh Asher
" Dan has helped us buy one house and sell 2. He is never pushy, and does a great job. I would recommend him to anyone. He goes above and beyond. "
- Brent Blumhagen
" Dan was awesome! We loved working with him and Park Co. "
- Meghan Raedel
" Since I don't live in Fargo and only get back every few months, I have a tough time to schedule house showings. Dan was flexible to adjust his schedule so we could view houses on short notice. He has a strong knowledge of the local market to help provide insight on comparable properties. Dan also has DIY home repair and maintenance skills, so he can talk through key points to assess the level of property quality. "
- Jon Settingsgard
" Realtor was good. Pictures didn't capture the house well. "
- Michael Mathers
" We had nothing but great experiences during the sale of our home and purchase of our new home. Dan Hedrick went above and beyond throughout the entire process. "
- Alyssa Nitschke
" Dan helped us sell our home that did not sell when listed initially with a different realtor. His knowledge of the area was very helpful. Dan always kept us in the loop regarding any inquiries on our home. Dan would be our first pick when selling another home. "
- Jeffrey and Mary Hansen
" Dan was fantastic to work with! The buyer's realtor for our transaction seemed to lack some basic levels of real estate professionalism and communication. I can confidently say I'd never recommend him. "
- Eric Sterling
" Good experience. Dan lined up good people for needed repairs and everything was done in a timely manner. "
- Gordon Smith
" We have always worked with Dan Hedrick and it has been great! "
- Richelle Richardson
Previous
Next